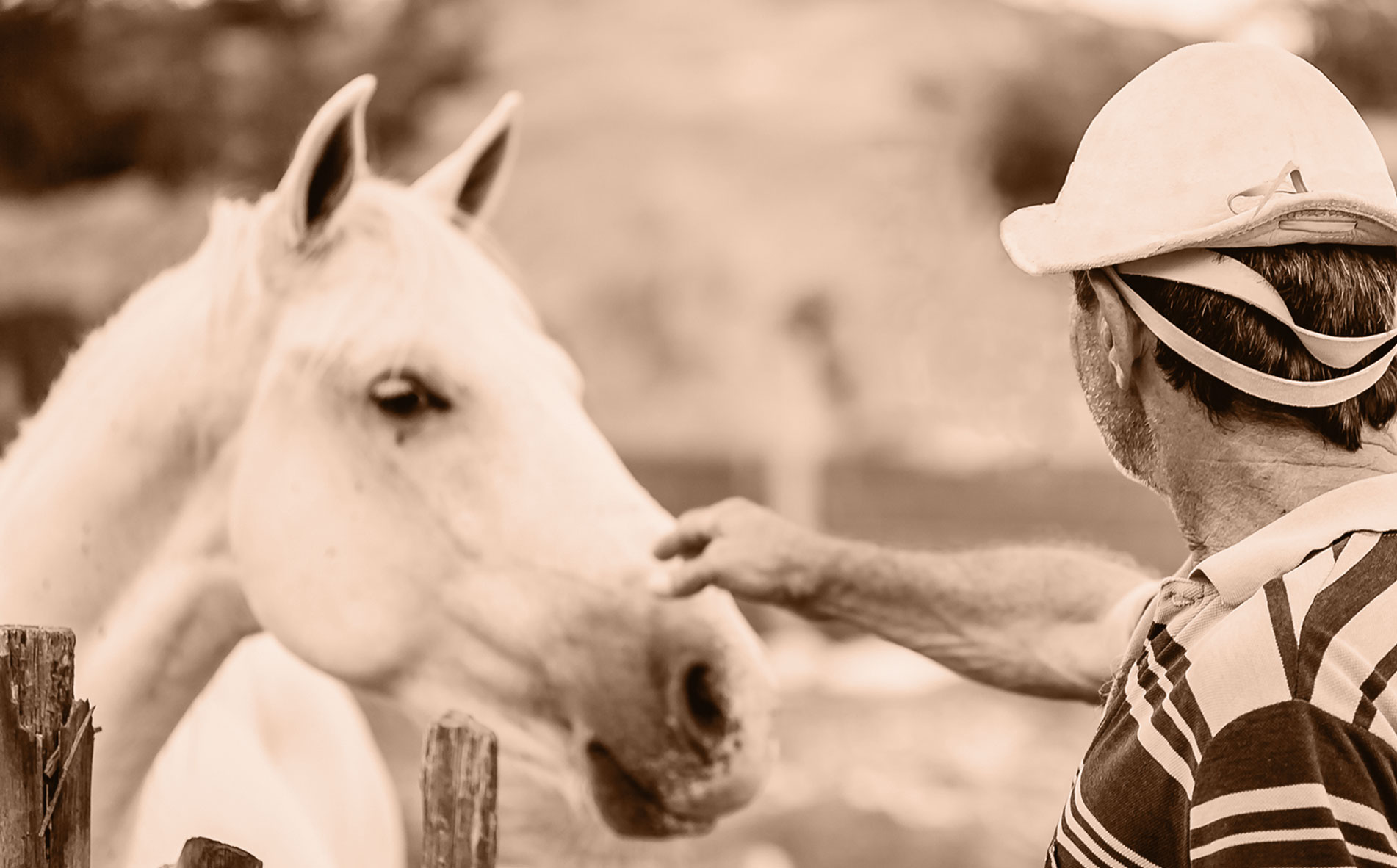 is what led to where we stand today.
Our story began in 1971. Back then a quietly spoken man named Harrison Howard ran a small riding school in rural England. He inspired many young people with his calm and loving way with horses and riders. After he passed away, he became the inspiration behind the Harrison Howard equestrian brand. Our logo is also inspired by Harrisons riding school -featuring a horse displaying grace and ease.
When it comes to horse rugs, fly masks and other equine accessories offered at chain stores, it can be hard to find anything that is truly unique. At Harrison Howard Equestrian, we disregard the usual product development parameters to create sporty equestrian products that contain heart and soul to perfectly match your horse's unique personality.
is to push the boundaries of horse care product design and what can be achieved.
We are proud to have extensive experience & expertise in developing products specific to a range of equestrian disciplines. Our designs are influenced by British cultures, from its history to its unique sporting and country style. With a bold use of colours, patterns and creative designs, Harrison Howard products display a fresh take on British equestrian style.
Our mission is to push the boundaries of horse care products and what can be achieved – allowing for a new generation of innovative equestrian accessories that could change the face of everyday horse-care.
We are dedicated to research, development and field testing of the materials and fittings to achieve various prototypes that will be superior in fit and function. With the emergence of revolutionary fabric technology built for high endurance, quality performance and therapeutic functions-our product designs integrate sporty style with cutting edge technologies to provide solutions for our equestrian community.
Today, we are privileged to connect with thousands of customers every week with exceptional products and sales in more than 30 countries.